One of the most rewarding pursuits in anyone's life is learning a second language, yet it is something that few of us have the opportunity to do. If you have always wanted to learn Italian, then now it is easier than ever to pick up skills and practice your new language, simply by using one of the language learning programs that are now available. No matter what your reasons are for wanting to learn Italian online, it is possible to do so at any age.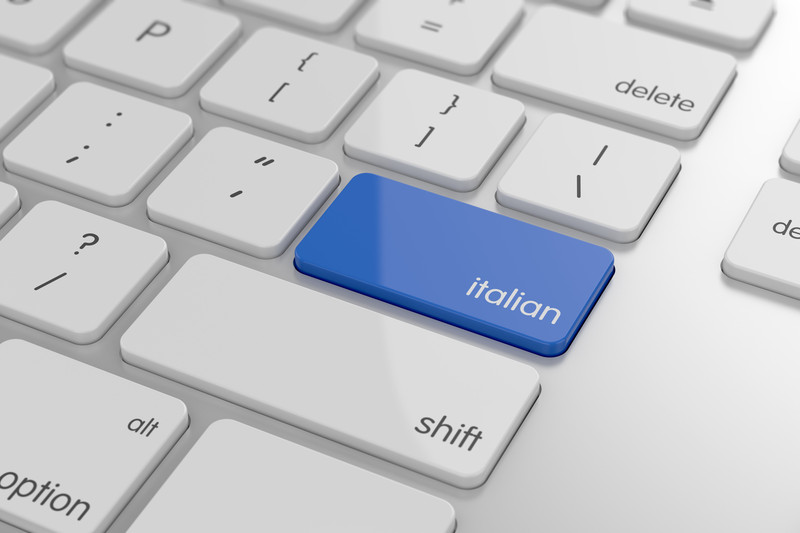 What Is The Best Way To Learn A New Language?
Most experts will tell you that the best way to learn any language is to completely immerse yourself in that language and to stop speaking English altogether. That can be difficult for many people to do, and it is certainly very frustrating. For the most part, in order to pick up a fair amount of Italian vocabulary and also work on your pronunciation, you would need to travel to Italy, and expect to spend a year or two there with the sole purpose of working on your language skills.
Since moving to Italy is not an option for many people, being able to learn Italian online is the next best thing. There are several different types of programs that can be used to help you learn Italian online so that when you do get to Italy, you will be better prepared to interact with people who are fluent in the language.
Can You Learn Italian Online?
At one time, online language learning programs were fairly inefficient, and they did not provide the kind of positive feedback that people needed to continue with them. Working on a language on your own can be difficult, especially if you do not have someone to practice with. Therefore, the most successful language learning programs these days are ones that allow you to continually get feedback, test yourself, and work on vocabulary as well as grammar, sentence structure, and pronunciation.
Another thing to consider is that if you have some Italian language skills under your belt already, then you may not enjoy having to start from scratch with any program. Some language programs now provide different levels of learning so that people with some skills can continue to be challenged from day one.
What Kind Of Program Should You Use?
When you are choosing a language program, it is vital that you consider your overall goal when it comes to what kind of skills you want to learn. For people who need to learn Italian for business, the written word will be very important, which means that there must be focus on reading and writing. However, for people who are simply looking for language skills in order to travel to Italy, those written skills may not be so important.
One program that has gotten a lot of attention in recent years is the Rocket Italian program, which has been able to help thousands of people all over the world increase their Italian language skills while also working on their accent and pronunciation. Because being able to understand native speaker who speaks at full speed is important when you are traveling, the Rocket Italian language course will give you the practice you need in order to feel confident speaking to a native speaker and also understanding what they are saying at full speed.
What Do People Say About Rocket Italian?
It is surprising to see the range of people who are now using rocket Italian to learn the language on their own, including many people who have tried to learn Italian online in the past and were unsuccessful. Because this method is so much easier and focuses almost entirely on speaking and listening, many people find that it is much less frustrating than learning Italian in another way.
"This is definitely a great way to learn a language. It is the best tool I have ever used and I have told many people about how easy it is." — Mike, UK
"I have tried a lot of Italian courses, but this is the only one that has really helped me with vocabulary and pronunciation." —  Nancy, US
Is This The Best Way For You To Learn Italian Online?
Whether your goal is to be able to travel to Italy and communicate your needs while you are there, or you just want to be able to enjoy the Italian language more, being able to learn Italian with software and via the audio files that are provided with Rocket Languages is a much easier way to learn. This method has been extremely successful for many people, and should be able to help you get a firm grasp on the Italian language quickly.